MARIE RIDDICK is a Suffolk native. She studied Marketing and works as a field service representative. She has sung with the Ebenezer United Methodist Church choir for twenty years.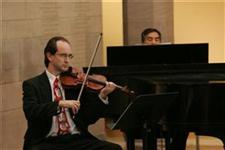 MELODY WAGNER is from Portsmouth and studied nursing at Christopher Newport College. She has worked at Maryview Medical Center for many years. She has extensive singing experience and also sings with the Cantata Chorus..
---
ALTO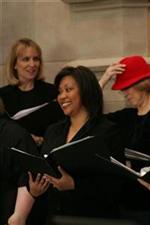 BEVERLY AMBROSE grew up in Norfolk and attended the College of William and Mary where she sang in the Women's Chorus and the Concert Choir. She sings with the Sanctuary Choir of Virginia Beach United Methodist Church, and with the Symphonicity Chorus.
LEANNA FREID is from Minnesota. She graduated with a degree in history-political science and French from Concordia College. Leanna works for Unisys Corporation as a quality assurance manager and also serves part-time as Director of Music at Emmanuel Lutheran Church in Virginia Beach.
JULIE KISSELL was born in Richmond, Virginia and currently lives in Virginia Beach. She has sung in the Virginia Wesleyan College choir and the Chamber Singers. She currently sings with the Community United Methodist Church choir and directs the church's Cherub Choir.
LINDA ROESER is a native of Ohio and attended college there. She has sung with the Christian Music Association missions chorus, and currently sings with the Symphonicity Chorus, Community United Methodist church choir, and Women In Song. Linda works for Yupo Corporation America as a Purchasing Manager. Linda also serves as the Database Manager for Bellissima!
JANE SIMMONS attended Shenandoah Conservatory of Music and Westminster Choir College majoring in organ performance, singing with their concert choirs and the Delaware Valley Philharmonic Choral Society. Choral conducting, handbell performance, auditioned choral groups, and Symphonicity Chorus are her joys in retirement. Jane also serves as the Corresponding Secretary for Bellissima!